July 2007
One prayer warrior – Haitian by heritage – knew the Lord was calling her family to minister in her homeland which is ravaged by voodoo and other demonic activity. Having seen the enemy's impact in her own family growing up – they went prepared for battle. So her family of prayer warriors headed to Haiti to preach the gospel, pray over the land, and minister to the people.
They joined forces with another small group of missionaries and together they saw lives changed! People were saved, food was multiplied, and the enemy sent his attacks in force to try to combat the good the Lord was doing.
They spent 12 days in Haiti – seven of which were documented in the pictures (to the right).
One of the purposes of the visit was to pray for life! Another was to start an orphanage. They arrived expecting 35 children and were met by over 100! God multiplied everything – the finances – the food… He showed up in a big way.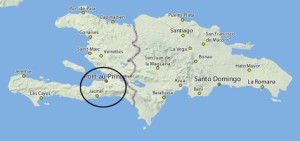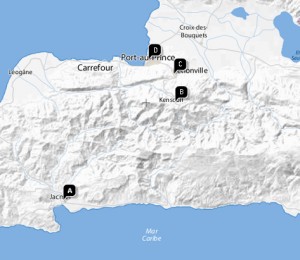 During their time in Haiti – they moved between four locations:
A. Jacmel, Haiti
B. Kenscoff, Haiti
C. Petionville, Haiti
D. Port au Prince, Haiti
Themes:
Life – the Lord kept speaking of bringing life back to the land – they went prepared with two banners meaning life and ministered over the land and the people.
Bible Verses – these are some of the verses the Lord was speaking to them about prior to and during the trip: