October 2007

13-17 October 2007
This was a follow-up to the summer trip to Haiti.
A team of three headed down and ministered largely in Kenscoff – although they also were in Port-au-Prince and Petionville. They brought Creole bibles, school supplies, toiletries and scarves. The people's needs were met – physically and spiritually.
It was an exciting time as they shared the word of God, prayed over the land, and prayed for the people… some of whom were instantaneously healed! Yea God!
Future trips are in the works as the Lord continues to break our hearts for these people.
Media: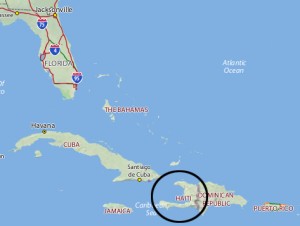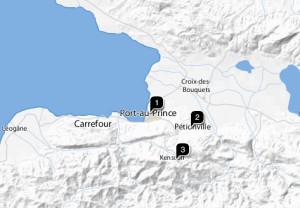 Port-au-Prince, Haiti

Petionville, Haiti

Kenscoff, Haiti
Themes
The word that came and was confirmed was:
"Lord, let Your plan be established"
Bible Verses
Joel 3:13 "Put ye in the sickle, for the harvest is ripe: come, get you down; for the press is full, the fats overflow; for their wickedness is great."
Psalm 140 – protection
Nehemiah 4:16 – "And it came to pass from that time forth, that the half of my servants wrought in the work, and the other half of them held both the spears, the shields, and the bows, and the habergeons…"